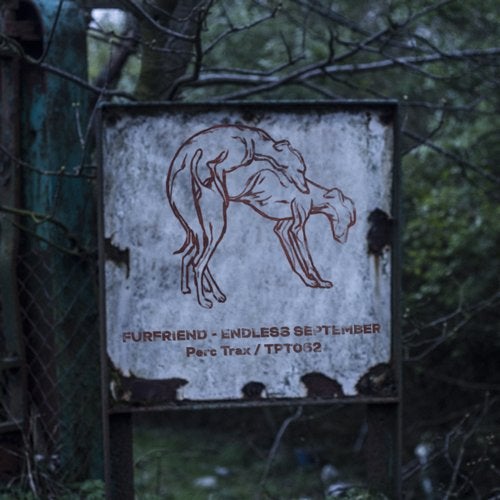 Release Date

2014-05-12

Label

Perc Trax

Catalog

TPT062
Furfriend strong-arm their way on to Perc Trax after a run of eyebrow-raising releases on Berlin powerhouse Killekill. Vocal-led techno is not something you hear done well every day but Furfriends below the belt lyrics fused with their percussive, bass heavy techno has proved the exception to the rule. Their filth driven releases fit perfectly with the anything goes atmosphere of Berlin, but also connect with the UKs love of both tougher techno and close to the bone humour.

Endless September is classic Furfriend, a foundation of chest beating kicks and sub-bass provide the perfect platform for their most politically charged release to date, taking pot-shots at everyones favourite Eastern European aggressor whilst also spotlighting the ongoing global fight for LGBT rights.

Perc is known for delivering remixes that turn a track inside out, yet keep the essence of what makes the original track great intact, with his remixes of Factory Floor and Daniel Avery being recent examples. Here he does it again, as the key vocal message of the original mix is looped to infinity over jabbing kick drums and a snare drum volley sharp enough to cut through any sound-system.

Next up is LIES / Avian artist Vapauteen, who adds his own spin on the track, keeping the tiniest fragments of the originals vocal and building two completely different analogue environments around them, serving up the most experimental tracks on the release, but which also perfectly compliment the more club focused mixes.

Rounding off the release are an instrumental mix of the original track and a dub of the Perc remix, for those that like a little less Putin fucking with their techno.