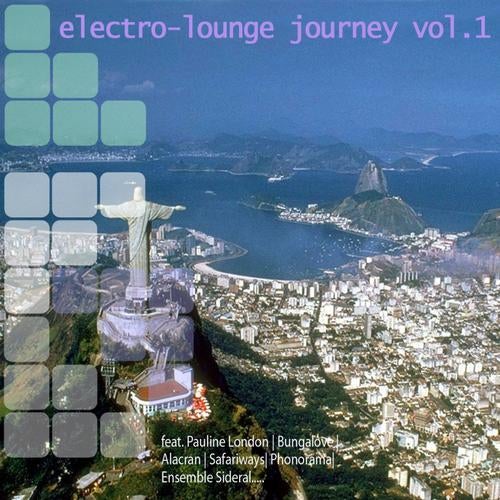 Release Date

2009-09-28

Label

Funky Juice

Catalog

FUJU678027
funky juice presents:

electro lounge journey vol 1

This compilation is dedicated to people in constant movement, both physically and mentally, and it's the first chapter of a number of them, centred on a listener who travels a lot and who assimilates lifeblood from visited places.
The tracks unravel one after the other like a continuously mutating landscape, modelled by water and wind, an enchanted panorama, as the sun sets on the horizon and dunes perk up their curves.
The choice of pieces from Funky Juice's catalogue is ample and eclectic, accompanying the listener in a journey made of bossa-nova, electro, chill-out and lounge sounds. The experience is that of a fresh cocktail on a hot summer.
Prepare the flesh of mango, papaya, pineapple, along with grinded ice, dark sugar, lime and a stick of vanilla, and shake. What would be better than this to cool down a sultry afternoon?
What's more, the sound of these tracks also wants to recall Brazilian coking and their tempting traditional dishes, a mix of Portuguese, African and Brazilian receipts, just like the groove and mood of some of the songs.
If you are searching for music that will carry your fantasy and imagination away, in tropical locations, you'll get that as classical pieces follow warm and exotic rhythms and impromptu electronic explorations.
A fine selection, characterized by down tempo electronic sounds, delicate laidback atmospheres, able to bring back to mind summer nights and sunsets on the beach. One can observe quite some different landscapes and environments nature-wise, sound-wise in the tropics, and in the music we are putting forward you will find just those kinds of different flavours and odours closing your eyes and slowly dancing to the rhythm. It will be a deep and enthusiastic experience.
Colours, lights, dances, choreographies, singing and fantasy will explode, starting with "Dreaming Olinda" - a track of the band Bungalove - which takes us to a warm and sensual place typical of sub-tropical latitudes. A famous song of Pauline London "Vibracao" follows the latter; this is a hit which made thousands of fans go crazy in sea resorts such as Ibiza, Formentera, Mykonos. One then moves on to the sweetest of songs, "Beautiful Unknown" written and performer by Os Modernistas, a jazz-bossa musical group with two guests: Eric Daniel playing the sax and Mike Applebaum playing the trumpet.
The next track is Linda Cancao, a super classic hit signed by Barrio Jazz Gang, whose second album is about to be released.
Dynamic 4 perform a famous classic "what a difference a day can make" with a definitely dance and samba groove, then Panaphonic bossa on with an original piece of hot electro bossa, "Contas Novas". Next Os Morcegos who dedicate a track to the Rimini movida called, purposedly, "Rimini Samba" with brass instruments and percussions.
We go further with Pauline London and her classic "Love can sing", then come Ensemble Sideral with "Agua de cielo" in a tango-electric version.
Flamenco-chill atmospheres bring us towards the closure with Alacran, "Sueno", and Safariways with "Exotic guitars" which takes us back to down tempo lounge flavours.
The last track is a rare pearl performed by Brother Groove: "in my life" by the Beatles overwhelmed by new rhythm and a new theme with Carlo Micheli's lovely flute.
Enjoy and have a nice trip!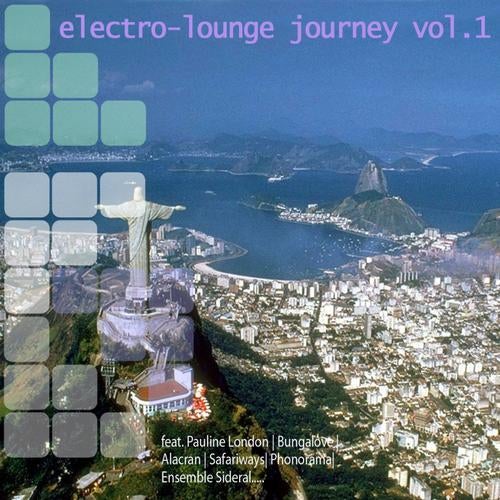 Release
Electro Lounge Journey, Vol. 1
Various Artists

Release Date

2009-09-28

Label

Funky Juice

Catalog

FUJU678027