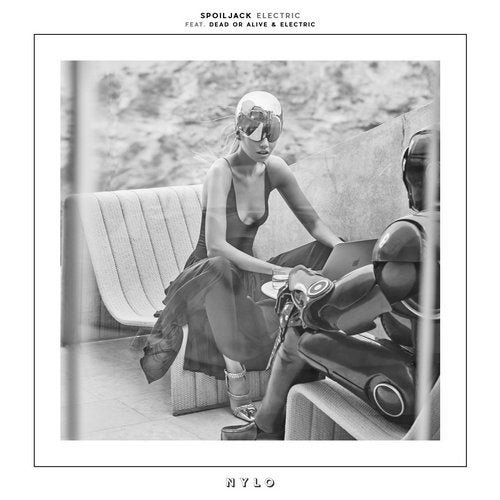 Release Date

2019-03-25

Label

NYLO

Catalog

NYLO129
NYLO Music is excited to welcome Spoiljack to the label with his brand-new Electric EP'. Spoiljack' signature sound is influenced by disco, 80's poly synth, as smooth deep house resonates throughout his original work. Upbeat, atmospheric with some great pads and iconic vocals are the name of the game. It's fun, with summertime vibes always shining thru that will comfort and excite in equal measures. Spoiljack' latest EP comprises of 2 forward thinking beach house inspired nu disco tracks.

The opening title track 'Electric' is a moody and groovy driven tune with a cheeky vibe that leaves a long-lasting impression and will get any dance floor thrilled. 'Electric' is a perfect example of how Spoiljack is able to revitalize dated sounds and give them new shine, adding a stunning Jupiter 8 synth bassline combined with a long ethereal pad, which rounds off the release perfectly and feels like the monumental end to a great night out.

Next up is 'Dead or Alive'; a fusion of combined chord evolutions, that are building to a beautiful breakdown before gradually rebuilding to an upsurge of gasping drum licks, chord stabs and a hypnotizing groove. The track captures the essence of Spoiljack' sound while being the perfect companion for different instants and emotions. A great feel-good track to close out a wonderful debut EP from Spoiljack, who definitely managed to build the perfect tool to get you in the mood for a big night out.

Spoiljack definitely delivered the perfect spring weapon; just close your eyes and get carried away by the exotic nu disco rhythms of his 'Electric EP' that will make you dance like there is no tomorrow. Spoiljack' Electric EP sees a worldwide release on March 25th, 2019 via all well-known digital content providers.