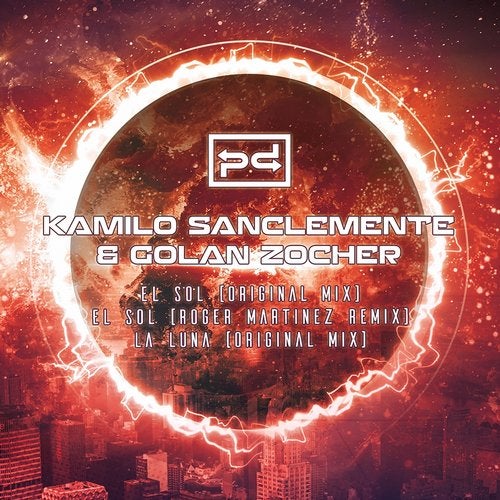 Darin Epsilon's 56th release on Perspectives Digital features Colombian stars Kamilo Sanclemente and Golan Zocher, who have found their distinctive brand of Progressive and Tech House in much demand. Together, they've been responsible for a trio of critically acclaimed remixes on Clubsonica, Soundteller, and Particles.

With over 200 production credits to his name for the likes of Einmusika and Manual Music, Kamilo Sanclemente's tracks "Galathea" and "Arisen" in 2015 for Perspectives saw his stock rise further still. An appearance on 2017's "MMW and WMC Sampler" with "The White City" was another notable highlight and went on to become the label's #1 selling track of the year. Similarly, Golan Zocher is another artist with a rising reputation. Enjoying a successful and productive 2017, his career is on an upwards trajectory with solo releases on Balkan Connection, Forward Music, and Asymmetric Recordings.

"El Sol" immediately grabs the attention with clicking groove and South American percussion before a haunting and loquacious female vocal paints a vivid aural picture in the early stages.  Developing in delightful fashion, a meandering lead line coruscates across the midrange while a counterpoint arpeggio delivers depth. A stripped-back breakdown provides a moment of gravitas before rhythm and melody combine once more to dramatic effect. "La Luna" revels in the South American percussive credentials of its predecessor with a subterranean bass groove adding low-end texture. Evolving effortlessly, a teasing arpeggio creates a layer of aural intrigue as white noise washes and stereo-panned effects give a strong nocturnal impression. A subtle and ethereal vocal adds to the mix in a work of craft and skill.

Dutch maestro, Roger Martinez, needs little introduction to the underground cognoscenti. Always at the cutting edge in his unique production sound, his DJ sets across his home country and far beyond its borders have been a masterclass in sonic architecture. Whether playing to packed clubs, designing sound installations, or generating sonic wizardry from his Amsterdam studio, Martinez is fully immersed in the creative arts. Roger has been a lynchpin of the underground dance movement with his pioneering work on labels such as Hernan Cattaneo's Sudbeat and Guy J's Lost and Found. A regular on Perspectives Digital since 2014, Roger's remix of "El Sol" takes the percussive character of the original and transforms it into a lilting odyssey that pays tribute Sanclemente and Zocher's original while transforming it into a multi-faceted masterpiece. Echoes of Vangelis ripple across proceedings through a deliciously haunting lead line while the simmering vocal further anchors Martinez's remix. Erupting in the final stages, a glorious amalgamation of cascading melodies and strong beat create a work of genuine skill and musical creativity.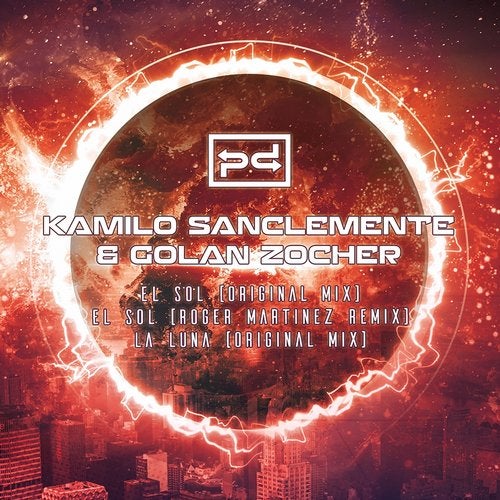 Release
El Sol / La Luna