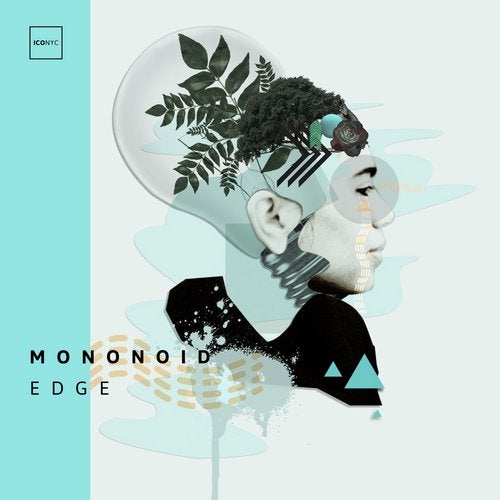 Hype
Release Date

2018-11-26

Label

ICONYC

Catalog

NYC118
Mononoid makes a welcome return to John Johnson's ICONYC this week with 'EDGE'. The Dutch duo have had a prolific and hugely successful year. Releases on Einmusika, Movement Recordings and Keller have all been standouts while a memorable gig at the infamous Rainbow Serpent Festival tops a healthy tour schedule. Now as 2018 winds to a close, Mononoid lands back on ICONYC with a brand new two track EP.

The Mononoid sound is a tough thing to pin down. They're a unique act in the sense that emotionally their creations carry quite a large scope. They are not afraid to explore esoteric or introspective themes and the end result is always a compelling one. Such is the case with 'Edge' which carries many of their most loved production hallmarks. From a warm, meaty low end to icy atmospherics and an effects storyboard to get lost in, there is certainly a lot to like. The main break is perhaps the high point, with the mood shifting from emotive to ominous with an effortless ease. It's something you rarely see and they've pulled it off beautifully here.

The companion piece 'Loft' is equally impressive, coming in with more drive and a fuller feel overall. Once again the storyboarding is unique, never quite doing what your brain thinks it will. Peaceful and serene from an atmospheric perspective yet still with enough power and momentum to work remarkably well on the dance floor. Based around three synth motifs, one of which opens up dramatically during the main break, makes for a kaleidoscopic nine minute journey to round the year out in style. With forthcoming music on Beat Boutique and Dear Deer, Mononoid continue to be one of the undergrounds most sought after acts with this EP only adding to that sentiment. Highly recommended.