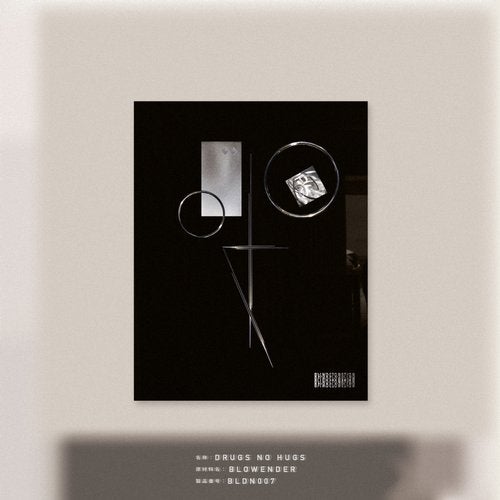 Foremost machine disco label Blindetonation is back with another brilliant package, this time offering six sizzling cuts from Lithuanian pair BlowEnder. On point remixes come from daWad&Mokic, Damon Jee and Demian.

Erikas Kasparaitis and Aurimas Milešinas are BlowEnder, a pair first formed a year ago and who recently disbanded, so this is their first and last EP. And that is a shame, as it is a noteworthy one that really impresses over the course of the three fresh originals.

Opening up in great style is 'Drugs No Hugs', a lithe and slithering disco track with big guitar riffs, gnarly bass and a whole ecosystem of cosmic synths as well as breathy vocals. Together it all adds up to a steamy brew that really gets under the skin. Darker offering 'The Pain' is more menacing, with a brain frying lead synth line underpinning tripped out melodic fireworks. Twanging guitars and more of those dehumanised vocals add mood to the late night groove. Last of the originals is the snaking and punky 'Daddy Was A Milkman' with aloof and spacey vocals making for a laid-back and intoxicating brew of neo-disco steaminess.

First to remix are daWad & Mokic, another great duo and one that releases their wares on Days of Being Wild and The Exquisite Pain. Their great version of 'Drugs No Hugs' is gritty and gauzy, with guitar textures offset by popping perc and droning synths that are heavy and mournful.

French artist Damon Jee is a producer who can count everyone from Chloe to Daniel Avery as fans, and who has put out his rock infused electronica on Tora Tora, Definitive Recordings and Clouded amongst others. He has a blurred and twisted style that is clear in his naughty and mischievous take on 'The Phase.' It builds in circling, paranoid layers and has real slap in the hits that help drive it along.

Last but not least, Demian is an assured talent who has ties with Jenifer Cardini's excellent Correspondant label. He goes in a totally different direction, with knackered house drums and heavenly pads making for a loose and raw track that will bring real euphoria to the 'floor.

This is a fascinating EP that covers plenty of ground and offers exciting new sounds for dark disco lovers everywhere.