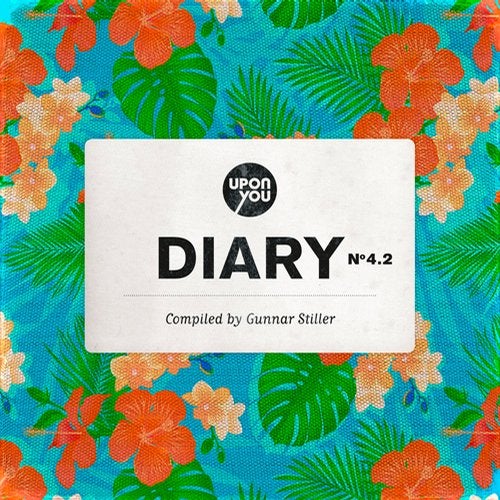 The year is 2014. Nearly two years have passed since the release of our last full-on Upon.You label compilation and it's time to look into the Upon.You-Diary again of which the fourth and most recent chapter is written by our long time friend and stalwart producer Gunnar Stiller who has not only stunned dancefloors lately with his July-released single What's Said Is Done but dug deep into the sonic layers of our universe to unearth shining House- / TechHouse - / TechWhatever-diamonds perfectly reflecting the Upon.You-sound of today and tomorrow. Regularly transmitting quality electronic music for nearly eight years now, with an overall count of more than 100 releases via Upon.You Records and its several subsidiaries, highly appreciated label nights and a tightly knit collective of artists collecting heaps of air miles on their neverending transboundary music mission the label has constantly grown into one of the main forces on the international TechHouse circuit and Diary No. 4 Compiled By Gunnar Stiller weighs in a whole lot of 24 tracks that are providing proof why the Upon.You label sound is stronger than ever these days.
Diary No. 4 Compiled By Gunnar Stiller is released in two parts scheduled for October, 27th (Part 1) and November, 17th (Part 2) featuring only box fresh and exclusive tracks that have been crafted exclusively for this gathering of established Upon.You-artists, friends, former remixers and selected label recruits including artists like Marco Resmann, Gunnar Stiller, Alex Niggemann, The Cheapers, Einzelkind, ONNO, Metodi Hristov and many more.


Ringing the bell for round two we see our Italian friends Re-Up entering the ring with their tune Our Touch - a decent, spine-tingling, high definition TechHouse affair that's surely leaving plenty of space for dark and dirty imaginations. Red hot and sexy.
Another pair of beloved French friends is teaming up on the next track Okain & Loquace. With their nicely named contribution Lascars they're fusing stripped-down-to-the-bone House music with a tense crime scene feel and sparse futuristic soundscapes that are putting all senses on high alert.
Coming straight outta Erfurt we see Pascal Eckardt a.k.a. Beatamines taking care of a beautiful sonic Lotus flower built of frolicking, slightly Jazz-influenced percussion lines and a seductively meandering hook that makes each and every punter smile for a reason. One of these tunes that are able to turn an average party into the best night out ever. Plus: the message transported here is a quite remarkable one.
With tracks and remixes released via labels like Dessous Recordings, 8bit, Plastic City just to name a few the man they call Gorge has been making some serious waves on the electronic music circuit within the past ten years and his contribution In Sync is a sweet example for his remarkable ability to fuse an ever changing synth motif evolution with pure dancefloor pressure whilst garnishing things with Rave-reminiscing vocal bits and the very essence of how Trance-inducing electronic music can be. Play this one in huge spaces with strobes, fog machines and laserlights and you're about to see a crowd going bonkers within a few bars.
More highly seductive sonic pleasure is coming from the vaults of Marco Resmann's studio space who is fully focusing on the hypnotizing effects of repetitive stabs accompanied by beautifully progressing melodies a simple and effective formula that makes the summer Sun rise over each and every floor when the stunning vocal break provides final relief and slightly balearic elements add a unique, calming yet levitating vibe to this track.
Nonnenrauschen is Ruede Hagelstein's contribution to Diary No. 4 and defo one of the compilations techier affairs. Uberly precise and built of only a few, very carefully placed elements that create the kind of magical, mystical vibe one longs for in the final hours of a long night out, the small hours in which a fever'ish instincts take over and all one is craving for is a massive bassline embracing each and everyone around. Epic? Epic. Fact.
Representing the CPH-massive is Denis Horvat with a track that is Growing Inside , another twitchy bass focused banger that's sporting nervous hi-hats and restive shakers whilst dark, rolling subs and twisted background filter orgies cause serious dancefloor movements when played to a peaktime crowd that's fully on fire. This one's a sex track.

Amsterdam's ONNO is a self-proclaimed specialist for what some might call Gangsta Techno and his pretty muscular Best Around is a decent example of where this term is rooted. Pumping and well-demanding beat structures are providing a proper punch whilst tweaked and twisted, clearly HipHop-/Rap-influenced sample works create a shady, yet straight forward vibe for all those willing to enter the dark side where danger and creepy figures might lurk around the next rundown corner.
The Bulgarian producer Metodi Hristov has come a long way within the past years and has been busy travelling the world after a string of well-perceived releases lately that have put him on the map internationally. His Bass Crimes showcase his unique view on more uptempo TechHouse that is bass heavy for sure but also comes up with a undeniably psychedelic twist.
Sylvain Soulier a.k.a Darlyn Vlys has made his Upon.You debut back in 2010 alongside Dan Soda as a part of the Upon.You Sweet & Sour Series. Now, four years later he's teaming up with Thomas Gandey for Objection that's nothing short of a deep sub frequency monster of a track with super seductive off-kilter vocals and madly climaxing sounds scattered all over the place. Call this one a proper late night anthem for a reason.
Another duo featured on our Diary No. 4 is the Netherlands-based pairing of David Labeij and Laurens Lantning, better known under the name of Polder. Their tune Defused evolves into a very detailed, spiralling sci-fi affair that's about to please all fans of well-tripping TechHouse as well as MNML aficionados alike whilst revealing some classic Electro-influences every now and then.
More Dutch power is coming from Marcus Gehring who's providing the closing tune of 2014's Diary with his Night Vision - an ever floating TechHouse affair built of carefully layered melodies and warm, organic basslines that are tenderly waving goodbye and sending punters home safely after nights turned into days and into nights again.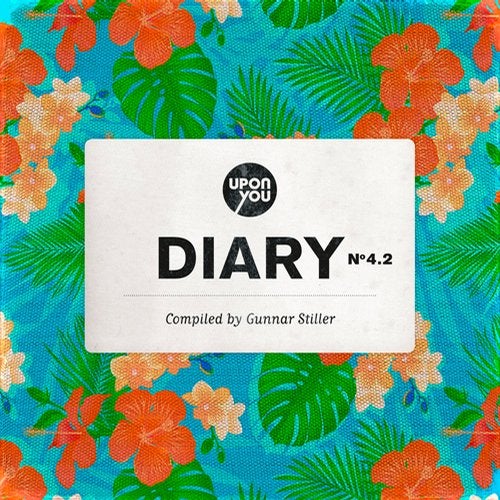 Release
Diary No 4.2