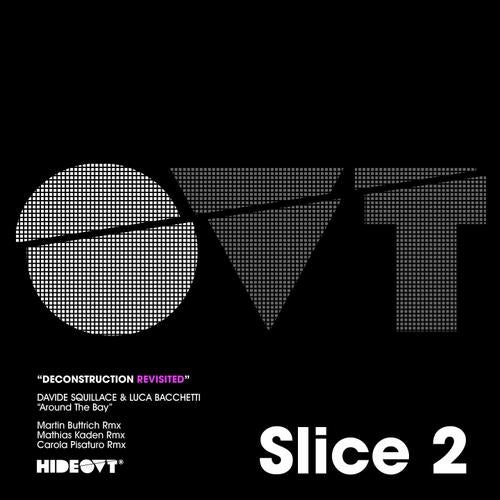 Release Date

2010-12-15

Label

Hideout

Catalog

HO007
The Hideout Deconstruction Revisited series is going into phase two, here we go: 

After the french connection (D´julz and Paul Ritch ) , this new release sees a more international 
bundle of top class producers : 

To start , we have Dusseldorf ´s master producer Martin Buttrich ( Desolat , Planet E , ...) put his magic hands on Davide Squillace & Luca bacchetti ´s  Around the bay ( HO001) .
The track starts with an " acoustic style " beat and,  a strong sine sub bass line, evolving to a jacking groove with  rising vocal sample , intelligent synth lines , and arabic flute break.

On B2 , Carola Pisaturo ( Titbit , Claque) delivers a more minimal rework , using 
bouncy sub bass , vocal snipets , 909 snare and clap ... giving Davide Squillace and Luca Bacchetti's Around the Bay a rebirth.

 
On the flip side, Mathias Kaden's ( Vakant , Cocoon ) relecture starts with a strong shuffled tribal beat , 909 toms , synth lines ... Mathias interprets the original elements of Around The bay in a very personal way , dropping snipets into reverbs and delays in order to create a deep rising atmosphere untill the track peaks.

Just like in Davide's and Luca's sets - just when you thought there can't be more after the peak, they surprise you with another groove that captures body & mind: 
Enjoy this edition of the Deconstruction Revisited series, they'll be back with more!


Next Slices will include revisits by Martin Buttrich , Carola Pisaturo , Mathias Kaden , Sis , Robertz Dietz , Jamie Jones , ...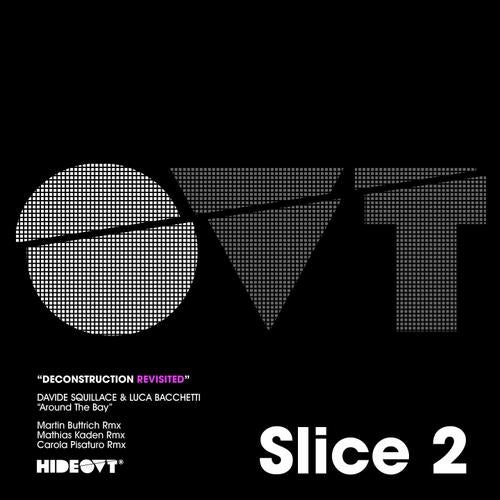 Release
Deconstruction Revisited / Slice 2 / Around The Bay
Release Date

2010-12-15

Label

Hideout

Catalog

HO007