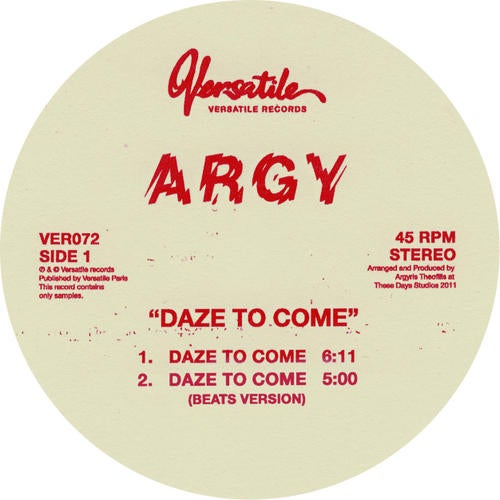 Following his recent remix for The Big Crunch Theory, Versatile hosts
now the new Argy maxi  "Daze To Come EP" !
Just before the release of his albums on Permanent Vacation and Ibadan Records the producer presents a record based mainly on Sampling on one of his favorite labels.
On the A side, "Daze to Come" which features a melancholic and
hypnotic synth is a real timeless gemm and is based on one of Argy's favorite  Hacienda era all time classics!
The kind of track which owns a unique and deep mood but at the same time destined to set any party on fire.
Alongside the original, the "beats" version is also included for those
who would like to use the track for creative mixing.
On the B side, Argy pushes forward the house vibes with the "The
Difference", under Todd Terry's and NYC 90's influence.........!!!!
Again a stripped down version of the original cut is also included to
make this EP one of the most energetic and diverse dance-floor
packages we have heard in a while.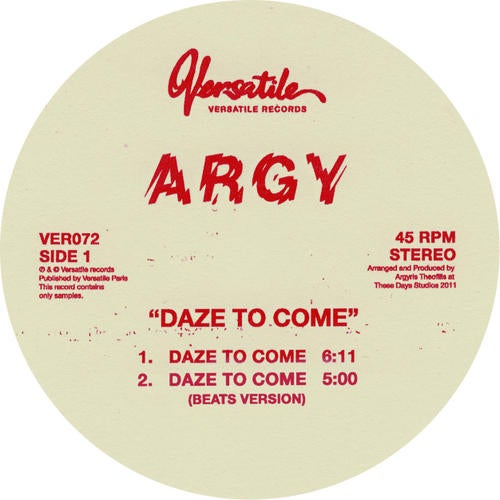 Release
Daze To Come EP