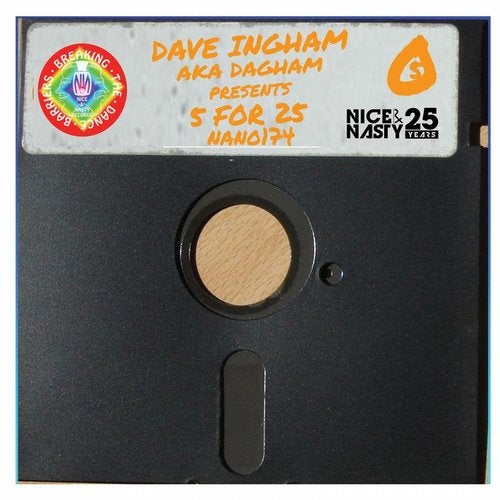 Dave Ingham aka Dagham delivers the fifth instalment of the 5 for 25 series to celebrate 25 years in the evolution of Nice & nasty records.

Dagham originally from the bleeptastic Yorkshire area of keighly has always found his tastes on the edge of normal citing influences such as Beaumont Hannant, Richie Hawtin, LFO, Forgemasters, 808 state, DJ Shadow . Surgeon and Black Dog.

From late 80s electro and acid to pounding techno of the 90s to a greater appreciation of the Detroit sound, Dagham's wide ranging taste, need for the new, the next thing and his willingness or drive to be unpopular (the epitome of moody dj) in search of sound made him the perfect fit for Nice & Nasty whilst his DJ skills made him an exciting talent and alongside Desy Balmer became a underground favourite in Belfast and Bangor in mid 90s before relocating to Dublin in the late 90s and dropping everything deep and funky by Plastikman, Regis, Sims and B12 to the more uplifting funk and soul and rare grooves.

Dagham's selection reflects his love of electro and experimental side of things but also his love of the groove and high tech soul. Selection featuring Marco Bernardi, Terrence Dixon, Rennie Foster tot he local heroes Rob Glennon, Mick Chillage and Warren Daly to his native west Yorkshire brother from another mother Rob Mellor aka Nasty Bobby. This selection is typcial Dagham, deep from the vaults, off the radar but gems none the less.

Dagham's 5 for 25 coincide with his LSD Warfare release that sums up all the hype. Enjoy.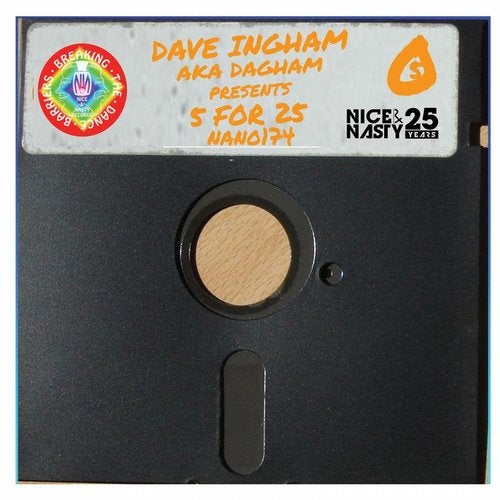 Release
Dave Ingham presents 5 for 25