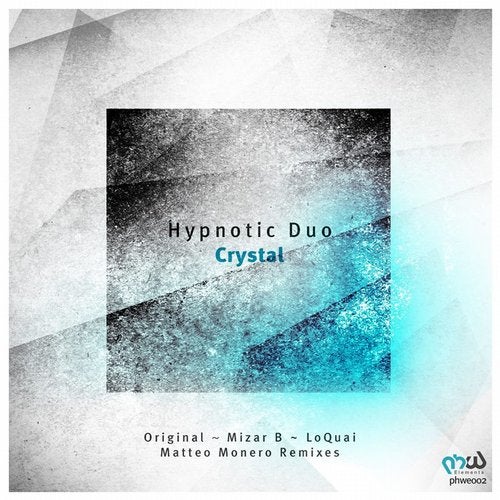 It's time to bring on the 2nd release here on PHW Elements, this time we have the great pleasure to bring on another long time server from the deep/tech progressive scene, when we reveal another stunning original work from the Lithuanian producer Hypnotic Duo. being a force for a long time, we believe you all know what a creative mind he is. Here he is, delivering an absolute mad original called "Crystal".

With a thick kick drum, lovely melodic arrangements and an atmospheric feel built through majestic synths and great bass chords, you have a production packed with a warm and relaxing feel. We are hooked on this baby made by Hypnotic Duo and we hope you like it as much as we do.

On remix duty, you have a full list of interesting names, known for a long time on the progressive scene. First up is a producer with an almost legendary status and known for more than a decade with his music and it's an absolute pleasure to present you LoQuai on our roster for Elements.

The German ace brings on all the quality he is so known for, with his innovative and forward thinking sound design. With deep kicks, rolling bass chords and perfectly matching pads, he brings on that mysterious and driving feel that he has done so many times over the years, and we couldn't be happier than we are to bring this crazy good interpretation to daylight.

Another long time server on the scene, and also the label boss of "Never Too Late Recordings", is the Italian producer Matteo Monero. He brings on a wonderful deep and relaxing progressive breaks interpretation for us. With warm pads, bouncing kicks and really cool reversed elements, he for sure has made a stunning remix for us here that we are so pleased to be able to showcase through our PHW imprint, fabulous work Matteo!

The 3rd and final remix comes from a long time friend of ours, and someone who's played a major part in our regular PHW label. We are truly pleased and honored to have the veteran hailing from Poland, Mizar B with us as well. Being a firm producer on the scene, for the more melodic and uplifting side of progressive, he now brings on a nice well driven interpretation to make this magical package complete. If you want a more driving piece of music for your sets or listening, well, then Mizar B delivers in full bloom here, with his more big sounding take on "Crystal". Big melodies, energetic kicks and a perfectly matching sidechain gives the track a lovely pumping feel. We love it and we are happy to deliver another strong release in your hands!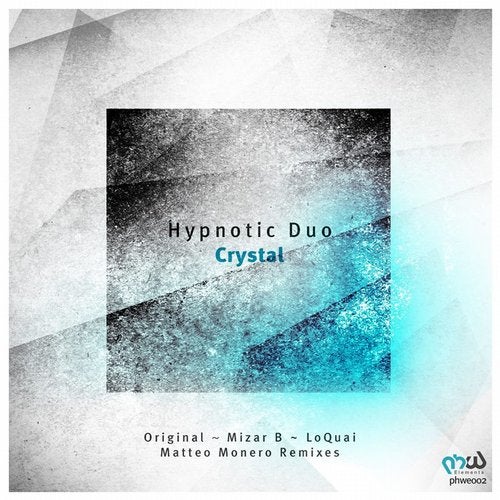 Release
Crystal