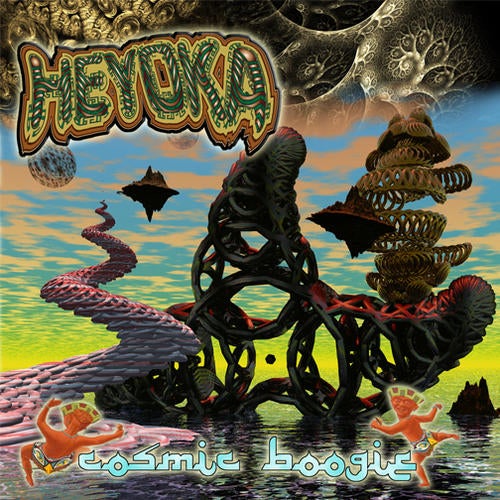 Release Date

2010-07-12

Label

Muti Music

Catalog

MUTI066
In the past three years Heyoka has been taking elements of Glitch Hop, Grime, Drum & Bass and Dubstep and turned them on their heads repeatedly and emerging at times like the audio conversion of synthesized dimethyltryptamine and other times creating walls of sound that provide a full body message and relieve pressure on the extremities. One undeniably consistent element that is heard from anywhere he has toured or been submitted for review, is that the Heyoka experience is a bass lovers delight.

His albums tend to be evolutions of certain parameters on self created sound pallets and genre experimentations. On Cosmic Boogie he carries on where he left off on Marklar, where he first delved into Halfstep and some Drum & Bass. This time he also embraces oldskool beats like the amen loop while staying true to style, he edits the hell out of them and adds his own distinctive flavor.
Heyoka has been on the road steadily and his growth as a performer is evident in his ability to reinterpret his music to various dancefloors and circumstances.

Morpheus Music pretty much summed him up when reviewing Marklar:
Maklar has an unrelenting dynamism about it - compulsive rhythms of an almost primal nature defying even the uninitiated to remain unmoved. Once the d'n'b rhythms kick in there is an almost chemical elegance that arises - nimble geometric arrangements among the peripheral ephemera and frenetic marginal detail that call to mind the structured chaos of nature. The use of so much imaginative sound manipulation and sonic mangling gives Marklar a distinct flavour; Sonic effects for Heyoka being not so much embellishments as central elements to the music.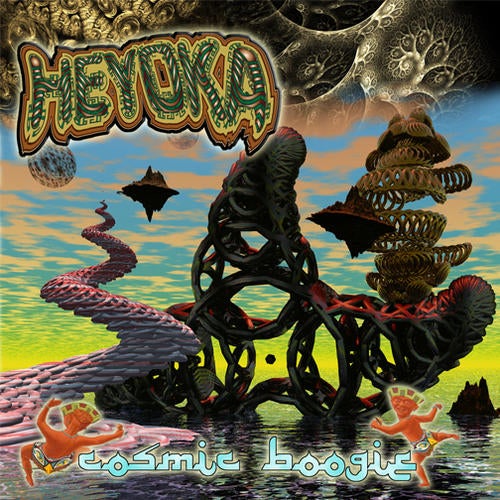 Release
Cosmic Boogie
Release Date

2010-07-12

Label

Muti Music

Catalog

MUTI066