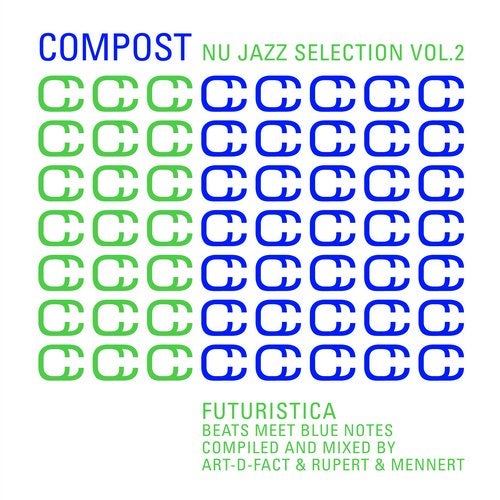 Release Date

2019-07-26

Label

Compost

Catalog

CPT5473
After two decades and more than 500 releases, Compost Records bundles some of its finest tunes as Various Artists digital download compilation albums. The variety and full spectrum of Composts repertoire has never or rarely been presented in form of a musical genre compilation. These releases will be compiled or DJ-mixed by Composts artists and are available as digital downloads, except in some rare cases very very limited as 500 CDs.
After the success of the first edition of Compost Nu-Jazz Selection, selected and mixed by Art-D-Fact and Rupert & Mennert (released in november 2017), the time is now to come up with a successor. Why? Because Compost Records proudly celebrates its 25th anniversary and this quality flashback fits perfectly into this celebration.
The quality formula has not been changed. It took Art-D-Fact and Rupert & Mennert months to select and perfectly match some of the true gems from the rich Compost catalogue. It is,again, fully focussed on styles like broken beat, jazzy (deep)house and nu-jazz. All the tracks used, were originally released between the years 2000 and 2004.
More of the same? Yes, and no! Because on volume 2 there is more attention for 4/4 beats. Of course, we picked some exceptionally beautiful broken beat tunes in the selection and mix.
Again, Kyoto Jazz Massive, are the main supplier for this selection. Most of their productions are Champions League-level and most of all timeless. For example, the atmospheric broken beats highlight Stargazer has been selected and also their brilliant nu-jazz/house-meets-Brazilian-production Substream is included.
For this second edition, they also selected artists/groups like Jazzanova for the first time, who provide high quality standard productions and the material that was selected is no exception.
You can also find great tracks from Beanfield, Alex Attias, Fauna Flash and Minus 8.
We hope loyal fans and new explorers of the Compost sound will like this selection and mix.

About Art-D-Fact, Rupert & Mennert
Art-D-Fact, from The Netherlands, is what we call a passionate music enthusiast. For years and years he did non- profit music related activities varying from DJing (border crossing genres), writing reviews for both online and printed magazines like DJBroadcast and the www.dance.nl platform (and still does), (online) radioshows and creatively creating music selections / soundtracks for different purposes.
Rupert & Mennert are living in The Netherlands. In very small villages. From there they send their music into the wide world. They are the self-proclaimed archivers of the Compost Vault. This already resulted in loads of Compost Selections (Jazz, Downbeat, House, Experimental, Ambient, Remixes, Vocals, Tech House). They remix tracks (Ensemble du Verre, Timo Garcia, Marbert.Rocel), make avant-garde music together with Me Raabenstein (Lagerfeltz) and are always looking for new projects!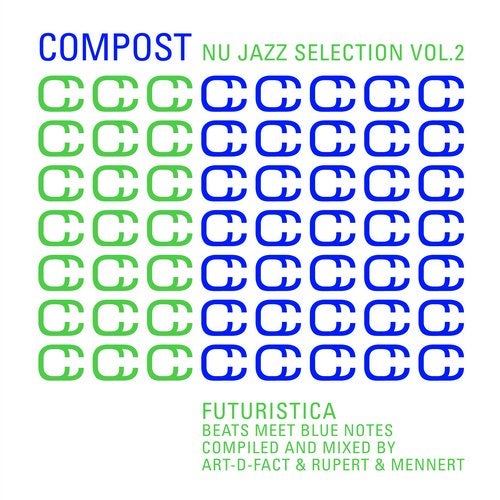 Release
Compost Nu Jazz Selection Vol. 2 - Futuristica - Beats Meet Blue Notes - Compiled & Mixed By Art-D-Fact And Rupert & Mennert