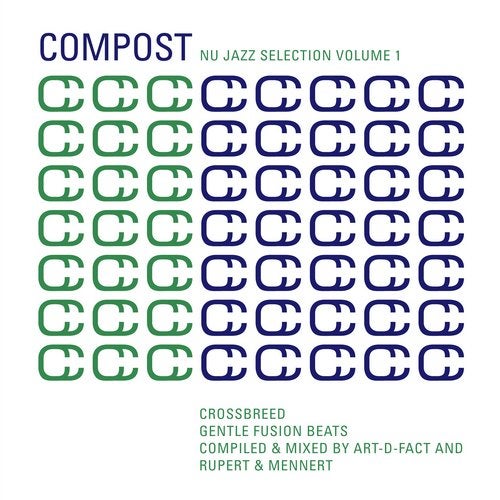 Release Date

2017-11-10

Label

Compost

Catalog

CPT5083
After two decades and more than 500 releases, Compost Records bundles some of its finest tunes as Various Artists digital download compilation albums. The variety and full spectrum of Composts repertoire has never or rarely been presented in form of a musical genre compilation. These releases will be compiled or DJ-mixed by Composts artists and are available as digital downloads, except in some rare cases very very limited as 500 CDs.

Art-D-Fact from The Netherlands is what we call a passionate music enthusiast. For years and years he did non- profit music related activities varying from DJing (border crossing genres), writing reviews for both online and printed magazines like DJBroadcast and the www.dance.nl platform (and still does), (online) radioshows and creatively creating music selections / soundtracks for different purposes.
"I noticed the Compost Records label and sublabels around 1998 and was immediately impressed! Instantly they became one of my very favorite music brands. Especially their proven broken beat and future jazz sound of the highest quality standard a niche in which Compost Records played a very important role made a big impression on me. To be honest, around the year 2000 the releases of Jazzanova (for JCR), Beanfield, Kyoto Jazz Massive and Minus 8, to name but a few, influenced my taste for (electronic) music drastically, widening my musical scope. I think Compost Records releases back then were one of the key reasons for me to start writing reviews, to be able to promote their unique sound.
Recently, after all these years, I initiated to do a track selection with music friends Rupert & Mennert, looking back at some true broken beat/future jazz gems released during (for me personally) the best years in the Compost catalogue between 1999 and 2004 to be precise. The idea to do a track selection and mix like this was around for a long long time, but now finally sees the light. For me its a great honour to be able to co-release my first ever official compilation/selection for Compost Records. I hope this release reaches and touches loyal Compost fans, but also music enthusiasts who have never heard the selected material before. Enjoy!"

On this Compost selection you will find some crazed out future jazz gemms from the absolute masters in the genre like Kyoto Jazz Massive, Beanfield, Truby Trio and Minus 8. And to top it off its all perfectly blended into one hell of a mix!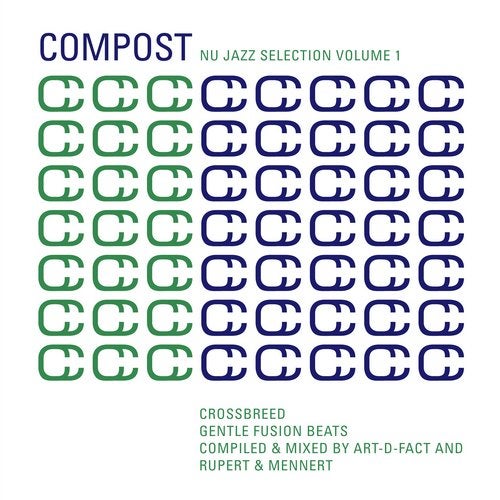 Release
Compost Nu Jazz Selection Vol. 1 - Crossbreed - Gentle Fusion Beats - Compiled & Mixed By Art-D-Fact And Rupert & Mennert
Various Artists

Release Date

2017-11-10

Label

Compost

Catalog

CPT5083