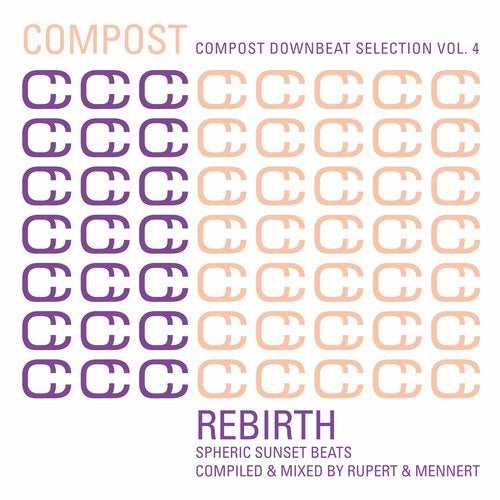 Release Date

2014-10-24

Label

Compost

Catalog

CPT4594
After one and a half decade and more than 450 releases, Compost Records bundles some of their finest tunes as Various Artists digital download compilation albums. The variety and full spectrum of Composts repertoire has never or rarely been presented in form of a musical genre compilation. These releases will be compiled or DJ-mixed by Composts artists and are available as digital downloads, except in some rare cases very very limited as 500 CDs.

Here comes another installment of the genre that Compost Records helped being designed: downbeat! For this fourth volume Rupert & Mennert once more dove into the Compost vaults to bring you another collection of gems. Starting it off with a classic track from A Forest Mighty Black, from 1997, but still fresh. Just like the other tracks from that time, that are put on this compilation, like Genf, Truby Trio, Fauna Flash and Procreation. The second track from Bandini comes from the astonishing remix project of Ennio Morricone. To proof that there are still good downbeat tracks being made, R&M put their own acclaimed remix for Timo Garcia on it. Together with a track from their good friend, Ensemble du Verre, these are downbeat tracks that take the genre to an even deeper level. As icing on the cake there is a remix from the likes of Kruder & Dorfmeister.

Who are Rupert & Mennert?
Rupert & Mennert are living in The Netherlands. In very small villages. From there they send their music into the wide world. They are the self-proclaimed archivers of the Compost Vault. This already resulted in loads of Compost Selections (Jazz, Downbeat, Experimental, Ambient, Remixes, Vocals, Tech House). They remix tracks (Ensemble du Verre, Timo Garcia, Marbert.Rocel), make avant-garde music together with Me Raabenstein (Lagerfeltz) and invent new concepts about making music. One of those mysterious new concepts is called: Brain Connection Series... also on Compost Records.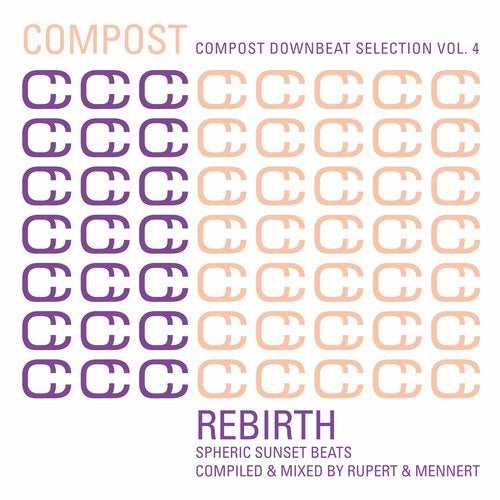 Release
Compost Downbeat Selection Vol. 4 - Rebirth - Spheric Sunset Beats - Compiled & Mixed By Rupert & Mennert
Various Artists

Release Date

2014-10-24

Label

Compost

Catalog

CPT4594