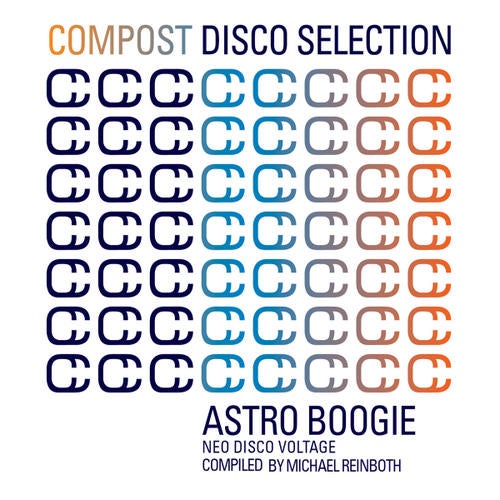 Release Date

2009-12-04

Label

Compost

Catalog

CPT3434
After one and a half decade and more than 300 releases, Compost Records bundles some of their finest tunes as Various Artists digital download compilation albums.
The variety and full spectrum of Composts repertoire has never or rarely been presented in form of a musical genre compilation. These releases will be compiled or DJ-mixed by Composts artists and are available as digital downloads, except in some rare cases very very limited as 500 CDs.

This is the fourth in the series of Compost xxxxx Selection called Compost Disco Selection Astro Boogie , Neo Disco Voltage compiled and mixed by Composts head honcho Michael Reinboth. Btw, Michaels life-course showing he compiled more than 25 compilations in his long term career, his first one was Germanys first ever Hip Hop sampler called Krauts With Attitude in 1988, as well as he compiled two comps for Sleeping Bag Records (released on German label Intercord) with classics from Arthur Russell, Weekend, Konk, Class Action, Todd Terry a.m.o., including linernotes by Michael Reinboth.

Actually this genre called nu disco or neo disco, is the stuff recently I prefer to play in my sets at clubs and radio, so it was time to proof that Compost has nice bits to offer in this sub-genre. (Michael Reinboth) A second Disco Selection is scheduled later in 2010. Perhaps worth to mention is the last track Superglued by Moon Machine, which is a brainchild and production made and released 1999 by Michael Reinboth and Jan Krause (together founder of Beanfield) on Composts subsidiary Compose, while this track recently fetched fans again in the nu disco world.
On top of the game, Michael is running the well respected monthly club event Compost Black Label Sessions at Harry Klein together with Thomas Herb, to serve a constant platform for Compost (Blacklabel) and Drumpoet Community related artists and remixers, and Michael also has his regular monthly radio show called Compost Radio Show on on3radio.de/compost. Check it out.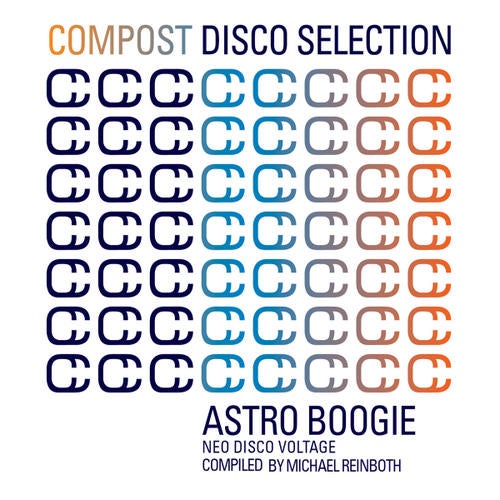 Release
Compost Disco Selection Vol. 1 - Astro Boogie - Neo Disco Voltage Compiled by Michael Reinboth
Various Artists

Release Date

2009-12-04

Label

Compost

Catalog

CPT3434