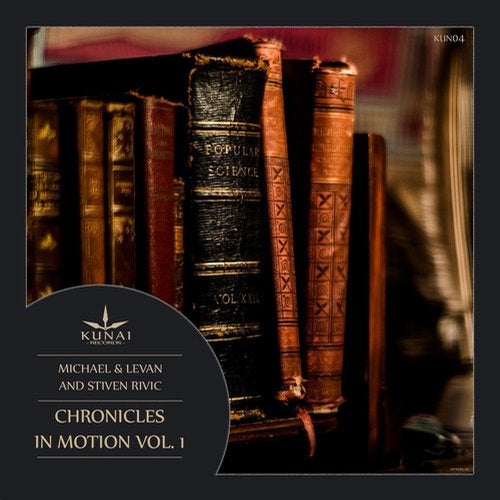 The fourth release on Kunai Records finds label bosses Michael & Levan and Stiven Rivic showcasing some of the finest remixes of their work which appeared on Mistique Music. The much loved producer trio has amassed an incredible discography with much of their early works appearing on their famed Mistique Music. For the fourth release on Kunai we take a look back at some of the best Michael & Levan and Stiven Rivic interpretations from Chloe Harris, Derek Howell & Faskil, David Granha, Lemon8 and Silinder.

First up is the Chloe Harris interpretation of 'Drive Me Crazy' which perfectly showcased the US producers deep, hypnotic sound at the time. Chloe's well textured beats and ever evolving lines totally transformed Michael & Levan and Stiven's much larger original into a mesmerizing house construction that was perfect for today's contemporary dance floors. Chloe's mix sounded well ahead of it's time and it's a production that still sounds fresh today.

US producer Derek Howell and French producer Faskil have been close friends for years but it was a rare event that the two ever collaborated on a production together. One such moment came when they took the opportunity to overhaul one of Michael & Levan and Stiven Rivic's most well known productions 'Invisible Children'. Derek and Faskil both have very recognizable sounds and their 'Warm' rework of 'Invisible Children' showcased a blend of those perfectly. The crunchy beats were incredibly infectious and the hazy atmospheric sheen which dominated the top half took things into a fresh a hypnotic territory which was just coming into fashion at the time.

Spanish producer David Granha put his own unique touch on 'Over The Coast' in April of 2012. It was a significant moment as it marked David's last progressive house style production of his career. David Granha really came into prominence in 2010 when he won the Sudbeat, Natura Sonaris and Replug remix competitions. This was a huge accomplishment as these labels are run by Hernan Cattaneo, Henry Saiz and Cid Inc. respectively. David's 'Over The Coast' interpretation was a fitting production to close the progressive house chapter of his career. It was filled with fresh vocals snips, soft brooding stabs and remarkably soulful sounding leads which made it one of David's most accomplished progressive house productions to at the time.

Dutch producer Harry Lemon aka Lemon8 is undoubted one of the more storied producers in the history of progressive house. Well known for his classic productions on Bedrock and Release Records, his tracks have been played by literally every top DJ over the last 15 years. Harry certainly worked his usual magic on 'Twilight' which saw it release in August of 2010. As the DJ friendly kick intro begins the vocal pads and wispy atmospherics slip in and out of the mix to a brief pause and then the bassline drops. At this point the atmosphere is stripped and we're left with those fresh sounds and building percussion. As more and more elements get worked into the mix the groove just gets stronger and stronger. The layers of percussion that Lemon8 builds are really impressive and will be murder on most dancefloors no doubt. The breakdown is immense but the constant building percussion and drum elements keep it quite danceable. When the stabs and kick drop back in the energy on the dancefloor will be electric for sure. Lemon8's remix just oozes quality and was certainly a standout production in his meticulous discography!

Closing the release out we look back on Silinder's debut appearance on Mistique. The Irish producer was called upon to remix Michael & Levan and Stiven Rivic's 'Vertigo'. Silinder has been showcasing his distinctly modern progressive house sound for the last several years on Perspectives, Whose Haus and Hernan Cattaneo's Sudbeat Music. For his 'Vertigo' interpretation Silinder brought the composition much closer to the dance floor by toughening up the beats, providing a more spacious, drummy groove all while keeping the gorgeous atmospheric elements from the original. The subtle vocal pads and deeply emotional chord changes really stood out and it was one of Silinder's best melodic records ever.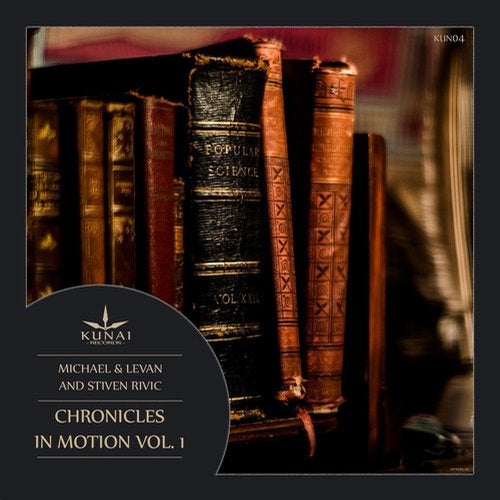 Release
Chronicles In Motion - Volume 1