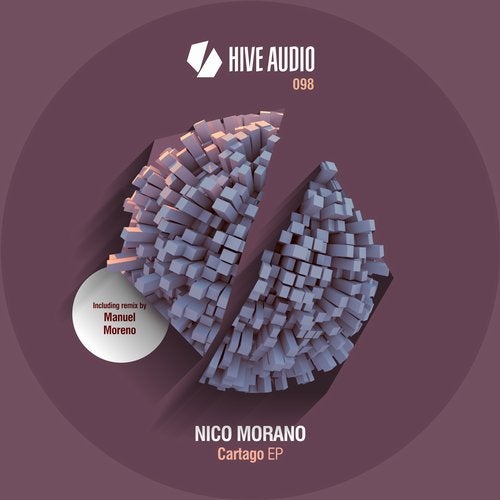 Release Date

2019-04-26

Label

Hive Audio

Catalog

HA098
Coming in fresh from Belgium to join the Hive Audio-camp is Nico Morano, prolific DJ, broadcaster and ambassador of mainly melodic House and TechHouse as well as a producer on the rise he's grown into one of the most recognized figures of the Belgian scene and certainly is here to provide the world with some bangers.

The opening title track of his most recent single, Cartago, Nico Morano dashes out with what is to be referred to as an instant future classic from the very start. A catchy, well recognizable motif keeps people locked instantaneously only to be replaced by the most playful, crystalline and complex melodic structure that has hit the TechHouse scene in a while, a sparkling ode of joy that will touch punters hearts for now and forever.

Following up is Manuel Moreno on remix duties for Cartago who's beaming Nico Morano's original tune into a whole new reality with his rework, focusing on a spatial, most tender musical vision for the track, turning the remarkable melody and uniqueness into perfect compagnons for heart-warming, most beautiful sunsets on the dancefloor, best shared with loved one.

Finally Irazu sees the Belgian producer providing another original showcase of why his productions are so special. Based on a foundation of complex, tribalistic and even Jazz-infused percussion layers Nico Morano unfolds an astounding set of ever rising, culminating synths ever in motion, effortlessly fusing a certain 'troity vibe with composition techniques surely influenced by both Trance as well as (Neo)Classical, amalgamating all this into a timeless cut that's not about to leave any DJ's favorite list soon.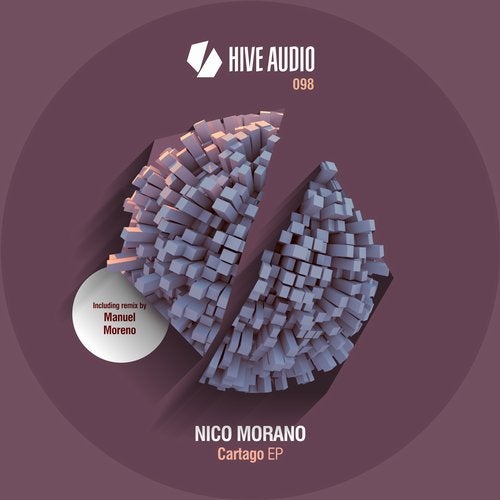 Release
Cartago EP
Release Date

2019-04-26

Label

Hive Audio

Catalog

HA098