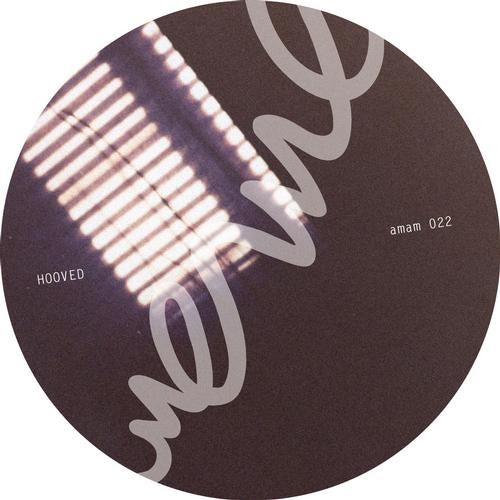 Release Date

2012-11-26

Label

Amam

Catalog

AMAM022
Early Support From: Magda, Ekkohaus, Nikola Gala, Mr.Statik, Alex Niggemann, Chaim, Nico Lahs, Cesare vs Disorder, Todd Bodine, Mihai Popoviciu, Avatism, Butane, Gel Abril, Someone Else, Simon Garcia, Alland Byallo, Monika Kruse, Francisco Allendes, Hugo, Re-UP, The Selph, Arnaud Le Texier and more..

Since first making a splash a few years back, Gaetano Vinco AKA Hooved has gone on to release for a variety of labels around the world, most recently Brooklyn's Thema and Paris's Popcorn Records. Now the Italian DJ/producer returns with his second EP for AMAM, titled Black Lodge.

The three tracks evoke a sensual, dark undertow, and to match their mysterious quality, Hooved has left them all untitled. Track A1 is founded on a skittery, syncopated percussive groove, which is in turn balanced out by haunted, lingering notes that could soundtrack a suspense film. The mood is further enhanced around the two-minute mark when we begin to hear the unsettling ramblings of a seemingly murderous madman: Ripped apart... Horror... Horror. This number is definitely for darker moments on the dancefloor.

Track A2 has a flickering, rhythmically twitching flair, washed over by wavering, decaying chords. This one is reminiscent of the moments before a storm comes, when you feel the inevitable. By the halfway mark, laser synths slice through the clouds and the percussion's interplay creates dusty layers, while a disembodied voice swirls around the eye of a hurricane. This track is fog machine-approved!

Finally, Track B lets its freak flag fly, an experimental club production, featuring a strict backing beat contrasted by freeform clacking, rattling and other weird noises, such as the sound of your inner thighs rubbing together as you walk with paranoia. Fleshed out with minimal touches of house organ, this closes out another elegantly produced EP from one of Italy's finest techno/house labels.