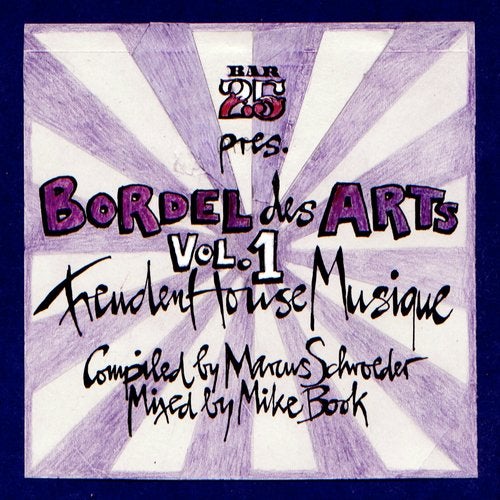 So many have waited for this for so long! Now finally, here it is, Bordel - the compilation: "Bordel des Arts, Vol. 1"!
An exclusive cross-section of that wonderfully sultry "FreudenHouseMusique", which is the signature Bordel sound, presented in all its multi-coloured, intensely sparkling, irresistible glory for your enjoyment. On a journey from bass-heavy, euphorically dubby heaters to excitingly melancholic musical spheres, you suddenly feel your face glowing and your whole body twitching before noticing you have already jumped out of your seat for a dance. Like solitary diamonds, each of these 18 tracks was produced by the Bordel residents and beloved friends with so much meticulous precision and passion, that listening to them might bring tears to your eyes as you feel the love for music oozing out of your speakers. This sonic experience was produced in 18 different studios, using the freshest cutting-edge production techniques, some of which have never been heard before. Expertly mixed together by Mike Book, the journey will take you left, right, up and down and round and round, all the way to a playful "K-Hole-epilogue" by Jurie Member. But please listen for yourself!
This musical yearbook will be released on Bar 25 Music - a perfect fit, as "the Bar" was always a source of inspiration as well as a musical point of reference!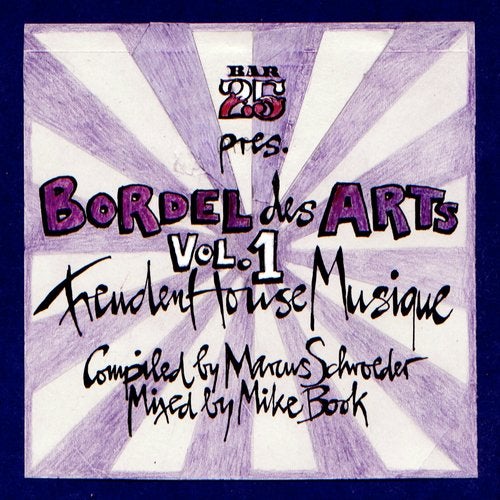 Release
Bar 25 Presents: Bordel Des Arts, Vol.1 - FreudenHouseMusique (Mixed By Mike Book)
Various Artists

Release Date

2017-03-31

Label

Bar 25 Music

Catalog

BAR2551K