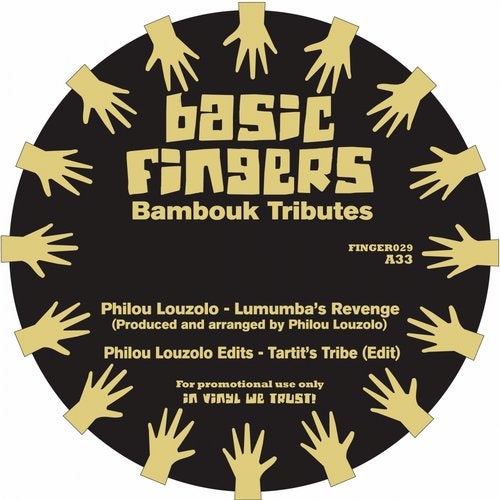 Philou presents a true floorfiller on the A Side with "Lumumba's
Revenge". This is an original cut, produced and arranged by
Philou Louzolo himself. The second track on the A side is an edit of an original desert song from the Tombouctou region of Mali.

The B-side includes two versions of 'Diabba'. For one, Philou
created a new, atmospheric, melodic version, while the other
one is characterized by Philou's trademarking groove in a clean
beat-tool.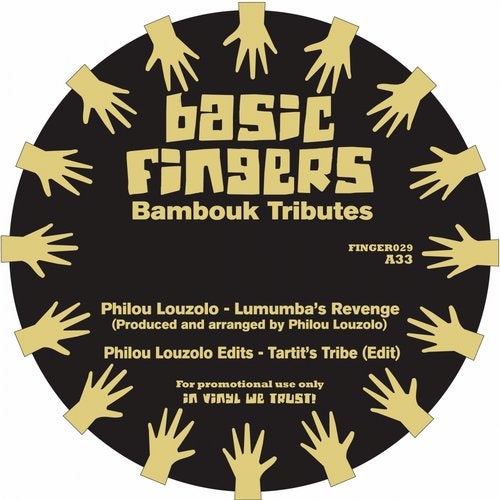 Release
Bambouk Tributes