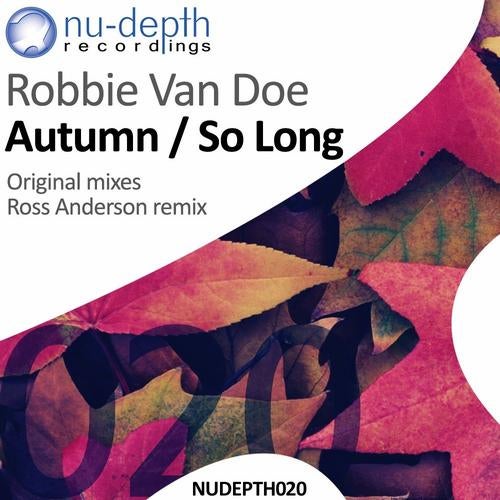 Keeping the momentum going on nu-depth for the 20th release is a guy we're predicting big things for this year, we welcome to the label Robbie Van Doe. You may remember Robbie's stunning EP on Activa and Jon O'Bir's Conspiracy label a couple of years back. Now the producer hailing from the West Midlands is back bringing the noise right to the table with the double header 'Autumn/So Long'.

'Autumn' starts the ball rolling and what a taster into Robbie's sound this. The melody in this track will no doubt have you in emotional wreck on the dancefloor as it really does yank on those heart strings. But this track is no soft touch at all, as the fiery acids are worked around the plucks and bass in the groove perfectly giving this track plenty of movement on the floor!
Showing Robbie's harder and techier side is the meaty trancer 'So Long'. This track really does pack plenty of punch with its brutal kick and menacing bassline, throw in a lively acid line and we are well on the way to destroying clubs worldwide. Once the riff starts to build in the break everything kicks back into action with an almighty bang, leaving havoc in its path!

After his recent outing on nu-depth, Ross Anderson injects more pace into 'Autumn' with some blazing acids, rip roaring bass and driving groove. The spacious break gives us a well needed break before thumping right back into action with a huge riff moment.

What an introduction this is for Robbie Van Doe on nu-depth!!!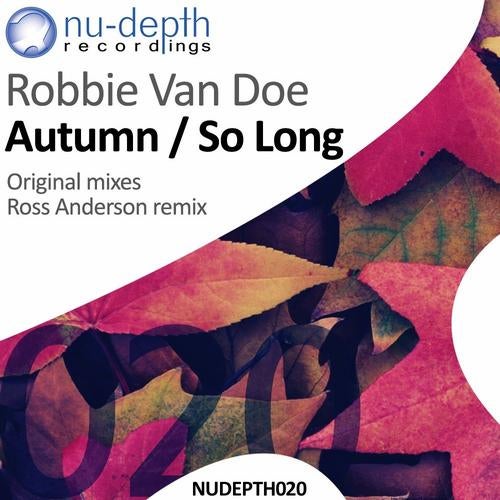 Release
Autumn / So Long