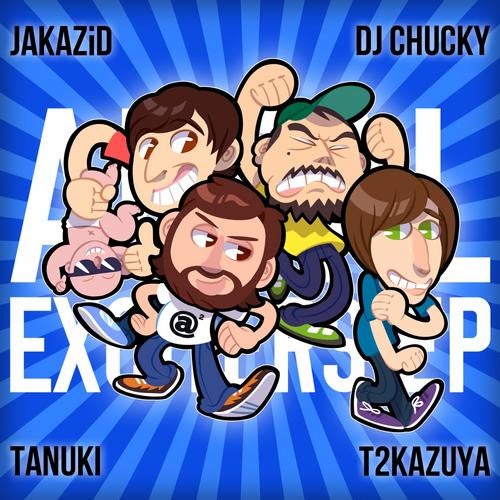 After a successful start with their debut release the Aural Adrenaline crew are back again, serving up a feisty four-track selection of 100%% new and exclusive hardcore cuts.

The opener track "Funky Town" sees label founder JAKAZiD exploring a different direction to his usual sound with this bouncy tongue-in-cheek track that throws together noisy sidechained basses, disco stabs, hard dance style party riffs and a nonsensical chopped-up rap sample to produce an incredibly exciting dancefloor weapon.

Continuing in the same vain, TANUKI returns to the AA table with the fantastic "Boom", a track that's been eagerly awaited since it debuted on Soundcloud last year but has since been updated and polished off for summer 2012. The track kicks off with Anasthasia-style rave stabs and glitchy rap cuts to hype any crowd, before segueing into high-tension hardcore riffage.

Track number 3 comes from emerging New York-based talent T2Kazuya who despite having youth on his side has been producing for several years and is now starting to attract the attention of some major names - recently he even persuaded Porter Robinson to drop some of his hardcore tracks! His track "Can't Come Down" is an expertly-crafted party anthem in every way, featuring a dubcore-slanted drop so filthy you'll be making incest jokes about it on YouTube, while still accommodating for the purists who prefer their hardcore on the melodic side.

Saving the hardest 'til last, the EP sings off with an exclusive new offering from one of Tokyo's main hardcore figureheads, DJ Chucky. Originally firmly rooted in Dutch-style gabber hardcore, Chucky recently started dabbling in the world of hard techno with his "EXTREMEGASM" EPs and has demonstrated he's pretty good at it too. "Lucid Dream" is a merciless schranzfest of overdriven beats and driving pianos, and although it weighs in at a slightly slower BPM than the rest of the EP, don't be fooled - it's unquestionably the hardest track on here!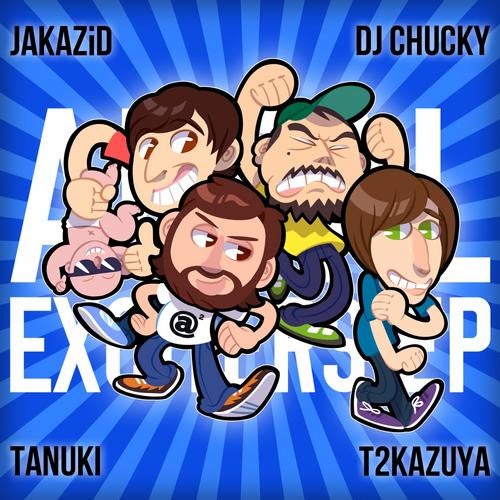 Release
Aural Exciters EP