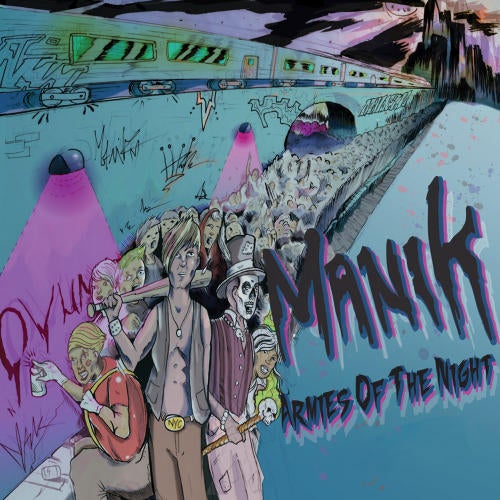 Scoring the soundtrack of a new electronic frontier, the young New Yorker named artist to watch of 2011 by Mixmag and DJ Mag, M A N I K delivers a prototype debut album Armies of The Night for Josh Winks Ovum Recordings. As the trend for stateside dance music continues to take hold, NYC born and bred M A N I K propels it further forward with a sublimely original album.

Stitched together by Ovum creator, Josh Wink, Armies... is a continuous ebb of energy that continues to surprise as it gains momentum. Inspired by his surroundings in New York City as well as the 1979 cult classic film, The Warriors M A N I K portrays the raw urban grittiness of the city and mimics the pictures rendering of the underground gang world. Track titles such as Were From Coney, City Kids and Dont Stop Dont Run as well as frequent samples hint at this arcane theme.

Touching on a slow and seductive take on house music that fellow Americans Soul Clap, Nicolas Jaar and Wolf + Lamb have brought to the forefront of consciousness, but elevating it to new plains fusing jacking beats, acid funk basslines, and creative hip-hop sampling techniques, M A N I K carves his own niche sound through Armies Of The Night. A diverse collection that ripples across generations, Armies Of The Night reaches into the glamorous world of disco in Nightfall, taps into classic jacking

house for Ruckus 8OH8, plays with urban flavours for Haterville (made specifically for the Haters) and Another Day and dives in to the eerie futuristic plains of techno in Dont Stop Dont Run, all the while maintaining an intoxicating nocturnal spirit.

Interspersed with playful interludes featuring M A N I Ks peers and influences, this musical voyage continually involves the listener in an interactive story of how it came to be. The result is an album that matures with each listen, apt for every situation and a true reflection of M A N I Ks pure and honest musical philosophy.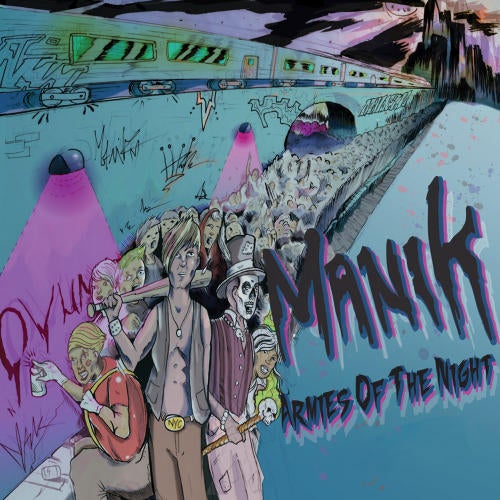 Release
Armies Of The Night