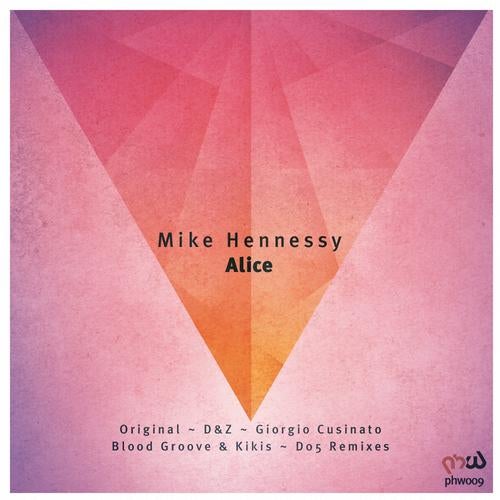 Release Date

2012-11-26

Catalog

PHW009
Sometimes you find those truly beautiful tracks that just get to you right from the first listen and today we are happy to showcase one of those to you.

Hailing from Slovenia, the creative mind of Mitja Cerar, more know under his alias of Mike Hennessy has brought a stunning production to us that we never would say no to. The track called %%u201DAlice%%u201D is a wonderful act with some superb texture, atmosphere and laidback feel to the original production. Big piano melodies are packed together to tell you an awesome story, a truly warm production that we enjoyed since day 1.

This time we are back to hit you with some remixes again and we have a load of them on this original track. First out on remix duty is one of our good friends on the progressive house scene. We are really happy to have the very talented producer DandZ from Serbia in with us since we believe he is an exceptional talent. Here he has brought the tempo up on the original, added on his trademark crisp sound design including some really nice and driving basslines and tied them up with the original melodies. This is a top notch production with a more club friendly feel.

From Italy we have hooked up with a quite new talent on the progressive scene that want to work with us and we wouldn%%u2019t say no to him. Hailing from Forli, Giorgio Cusinato brings us a warm summer inspired interpretation of this original idea from Mitja. You will face some quality work here, dreamy and catchy melodies just packed together to an emotional progressive stormer, it%%u2019s truly a smooth journey that Giorgio gives us here and we can%%u2019t wait to see him back on the label with some original work..

Next up is the super talented producer from UK, Deepen Ravalia aka D05. Here you will have have a more experimental interpretation, including some woobling bassline, pure class melodies and massive FX to drive this track into a definite floorfiller. As always he is very creative and keeps his hardworking mind focused on what he knows best, create melodic progressive gems to the people. Here you have another one.

Last out in this package is the phenomenal act from Latvia that this year has had a real breakthrough and of course we are happy to be able to get the probably most frequently asked act out there in for a release with us. Of course we talk about the very talented project of Blood Groove and Kikis. We can assure you they will not dissapoint you here with their fantastic interpretation that brings this track to a stunning level. With their lush textures and phenomenal width in their tracks, they have definitely struck us once again here. We could not have asked for more from them as they brings such joy to us in every production they make!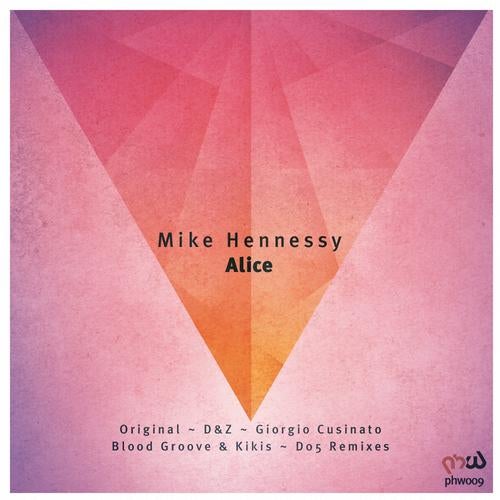 Release
Alice
Release Date

2012-11-26

Catalog

PHW009