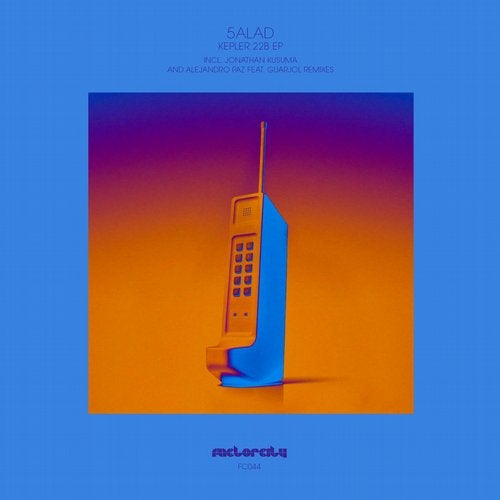 Release Date

2015-05-18

Label

Factor City

Catalog

FC044
5alad (pronounced like Salad) is one of the musical incarnations of Joan Malé: chef, photographer, producer and 80s obsolete computers and synths lover. He was born and raised in St Martí d´Empúries, a beautiful little village in front of the sea in the north of Catalonia where he still lives today. He has released albums, EPs and tracks on Expanding Records, Phonobox, Cocoon or Discontinu, as well as remixing and collaborating on other projects with his different aliases (Monoceros and Exe).

In his debut album as 5alad Low res. graphics (2010) he squeezed the circuitry around a small arsenal of obsolete machines (Commodore 64, Casio CZ-101, Roland CR5000, primitive synthesis software for ZX spectrumn or MSX) in a series of surprising 8bit postcards and was selected as one of the best albums of the year from Playground Magazine.

Now, after a period of silence, hes back in good shape and were really happy to present this new ep Kepler 22b to be followed by his second album as 5alad Retrofuture Patch 1 that will be released in June with Factor City.
The 3 original songs from the EP and the whole album take inspiration from 80s retrofuturism: Jan Hammers soundtracks, Blade Runner, Beverly Hills Cop, as well as Italo-Disco are all mixed with his good sense of humor. These clear influences define an album full of bright compositions, dreamy synth melodies and old school beats.

To complete the EP weve chosen Jonathan Kusuma and Alejandro Paz to give their re-interpretations of the originals. We discovered Jonathan Kusumas music last year with the release of his excellent Gong 3000 EP on Im a Cliché. His remix of Kepler 22b is built around different percussion elements to give another dimension to the track and shows the personality of this Indonesian producer. On his side, and together with studio mate Guarjol, Alejandro Paz delivers a raw and 100%% Comeme trademark remix adding to the original Silicon Warriors" sharp beats and groovy percussions.

Thanks for listening!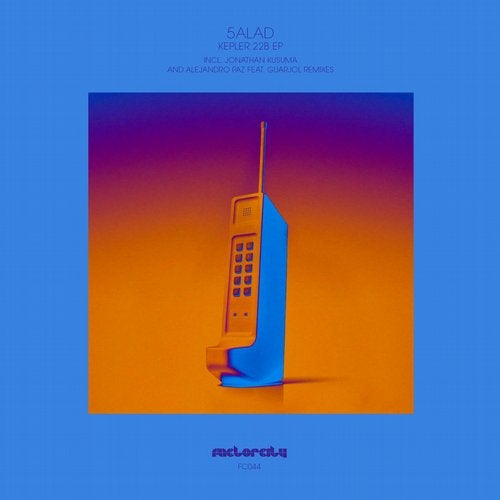 Release
5alad "Kepler 22b"
Release Date

2015-05-18

Label

Factor City

Catalog

FC044