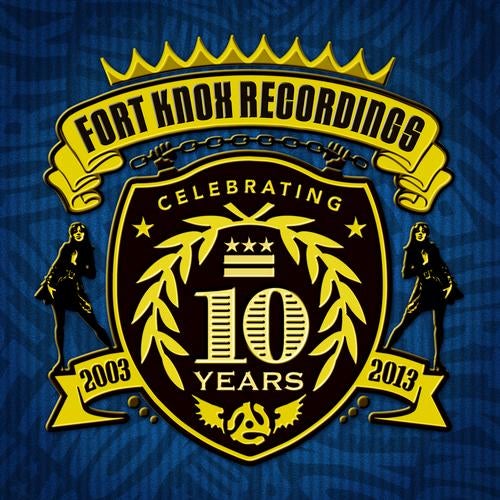 Dont call it a retrospective! Ten years may be a major milestone for any record label these days but Washington, DCs funky little indie, Fort Knox Recordings, appears to have hit it in stride with a bass bin full of momentum and no time for looking back. What started in 2003 as a home-base for the Fort Knox Fives prodigious stream of dance floor crushers has evolved in to the genre-defying pride of the Nations Capitol with a roster that delights and dabbles in Funk, Bass, Latin, Reggae, Disco, Rock, House and Breaks, not to mention Chillout, Psychedelia and Indie.

10 Years of Fort Knox Recordings gives a quick taste of all the artists that make up the roster. The first five years saw the rise of Fort Knox Five and its immediate spinoff acts: Speedy Consuela, Liftoff and Rob Myers (from Thievery Corporations Lebanese Blonde) Sitar-infused, International Velvet. Then came the era of the collaborators as the close friends and associates of the Fort Knox family brought their own acts into the fold: See-I, DCs Reggae-Soul superstars; Empresarios, kings of Tropicaliente; Nappy Riddem, aficionados of the Dancehall Funk; and All Good Funk Alliance, masters of Electro Disco.

Also making their first appearances on 10 Years of Fort Knox Recordings are two like-minded artists whose friendship and remixing skills got them through the vaunted door to the Fort Knox vault. Australias Omegaman drops a Latin Big Beat sizzler called El Oman Boogaloo, its tight horns and fat bass stick it right in the Fort Knox wheelhouse. And DC-native, QDup, brings the vintage Hip Hop & Breaks vibe to Rock On It a track that introduces local MC sensation Flex Mathews, who will also be appearing in full effect on the upcoming Fort Knox Five full length.

20 songs that span the last ten years of Fort Knox Recordings, cover the globe of sounds & genres and open the door to the future of Funk. Its what youll be dancing to this weekend at the club.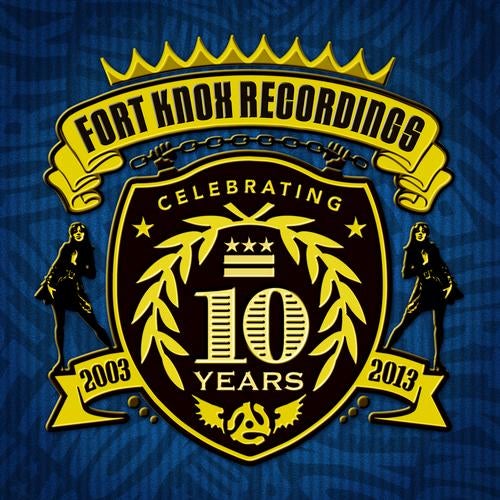 Release
10 Years Of Fort Knox Recordings