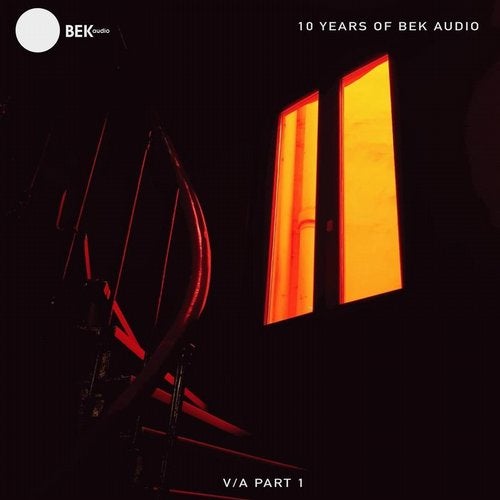 Release Date

2019-08-19

Label

BEK Audio

Catalog

BEK036
Prolific Scottish producer Gary Beck celebrates a decade of his own label BEK Audio with the first in a series of compilations featuring fresh releases & a remix from a cast of techno heavyweights.

Hailing from Glasgow and celebrated internationally for his powerhouse productions and creativity in the DJ booth, Becks own label BEK Audio has proved itself to be as world class as the man behind it since its establishment in 2009.

The first of what will exist as a series of 10-year anniversary compilations is a testament to the labels reputation as a purveyor of flawless, fresh techno. The forthcoming release will feature 5 tracks from some of the most legendary names to grace the scene.

The opening track, a huge collaboration between Gary Beck and Chicago-born techno mainstay DJ Rush entitled Talkers, is a big room techno stomper with a tangibly fun energy throughout; from its funky vocal to a drop that demands a fist-pump.

Track 2 He Said, She Said comes from Croatian DJ, producer and head honcho of Out of Place records; Insolate. Stemming from a visceral kick driven intro, the track diverges from its predecessor as it flows into something ethereal, atmospheric and altogether less heavy.

The third track is a remix of XINGU, a track released last year by veteran San Francisco producer JX-216 (formerly known as Milkplant). Stepping up to the remix is Slam, the Glaswegian duo at the helm of the notorious Soma records and two of the most established producers in the history of the genre. Stamping their mark firmly on the track, the Slam delivers a true to form thunderous techno epic thats guaranteed to command the most formidable of dancefloors.

Providing track no. 4 is Mark Broom; one of the most prolific and diverse producers in electronic music. Red Line is a house-tinged banger and a prime example of Brooms ability to inject his unique eclectic style into all of his productions.

The final track Empire comes from Gary Becks alias Sosak. Born out of Becks passion for a harder style of techno Sosak concludes the compilation with 6 minutes of pure, relentless energy.