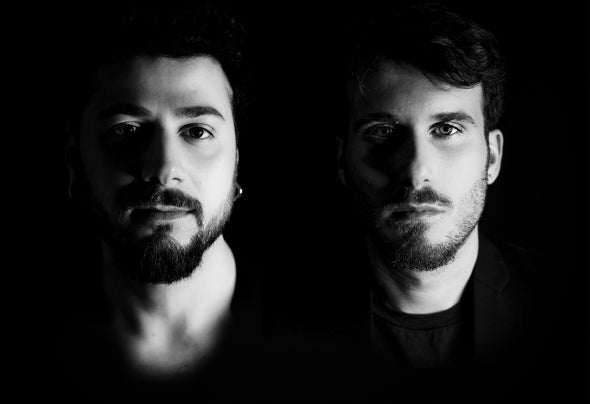 After a year playing together, the Naples based electronic duo Paul & Sarti is releasing his rst album TALES on Trippy Code Records. 
A unique, melancholic and yet vivid voyage of self exploration beetwen dream and reality, present and evocative past memories. Made of cinematographic soundscapes mixed with elements of italian renaissance music, rich harmonic textures and haunting atmospheres, TALES is a sonically dense and emotionally saturated puzzle in which the duo melt the shared passion for classical music with a genuine love for electronic and club culture. 
From the opening theme to the last track the sense of surreal is always present. The game of opposites immerge the listener in an ambiguos atemporal dimension and instigate moments of self-reection. 
There is a dreamlike quality to the entire journey, and the attention to detail give the tracks a mystical and fairy-tales dimension. It is as if the unconscious has broken through and become fully conscious, ironically within a dream.